President Obama really let himself go at this year's White House Correspondents' Dinner. For starters, he came on stage to DJ Khaled's "All I Do Is Win", saying "Rush Limbaugh warned you about this, second term baby!" He also referenced his greying hair, saying: "I'm not the strapping young Muslim socialist I used to be."
He also suggested he was willing to try "one of Michelle's tricks" to get a poll bounce, which turned out to be getting a fringe: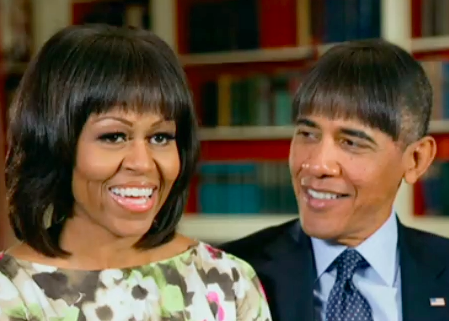 The various news networks didn't escape - he went for CNN in particular, saying "I admire their commitment to cover all sides of a story, just in case one of them turns out to be accurate."
You can watch his speech in full here: