US vice-presidential debate liveblog
Our US blogger Nicky Woolf is live-blogging the vice-presidential debate between Joe Biden and Paul Ryan.
by Nicky Woolf Published
Crews put finishing touches on the stage for the vice-presidential debate at the Norton Centre at Centre College in Danville, Kentucky. Photograph: Getty Images
---
10:38PM
I'm going to give this to Biden. Clearly, after Romney's performance last week he'd been briefed to ride rough-shod over both Raddatz and Ryan. When Romney did that sort of thing, it was counted a win. Will it be so in this case? There's no reason it has to be - in the debate game, goalposts move fast, and they move often. Many are going to say that Biden came off as condescending. But it looked like a win to me.
---
10:33PM
Wrapping-up speech from Biden. "The fact is, we we inherited a godawful circumstance. We tried to help people in need, but you probably detected my frustration about their attitude towards the American people." He points out the 47% again - I make that his fifth mention of that damning . "Those are the people that built this country, and when you level the playing field the're able to move.
Ryan has the last word, however. "I want to thank you, Joe. It's been an honour." A wry smile.
"We face a very big choice. What kind of country are we going to be? President Obama, he had his chance. His agenda: it's not working. It's failed to create the jobs we need. This is not what a real recovery looks like. YOu deserve better. Mitt Romney and I want to earn your support. ... The choice is clear. A stagnant economy that promotes more gvt dep, or a dynamic economy that promotes opportunity and jobs ... we will not try to replace our founding principles, we will reapply our founding principles."
---
10:27PM
Last question is about the campaign. Biden is losing his voice a little - he's been shouting for about an hour solid. "Whether or not Romney or Obama has the convition to help lift up the middle class, or going to focus on taking care of only the very wealthy - I would ask them to take a look at whether the President has acted wisely, and the slipshod comments made by Romney serve our interests. But there have been things said in campaigns that I find unappealing."
Ryan: "You have a President who ran for President promising hope and change, and has turned his candidate into attack, blame and defame. ... look at all the string of broken promises. ... remember when he said, 'I'll cut the deficit in half'."
The families I'm watching with point out that it's ironic that a question about the turn-off effect of negative campaigning has seen both candidates simply attack more. "Unappealing."
---
10:21PM
Last few questions return home: a doozy first. "Historically, you are two Catholic candidates, how has that affected your view on abortion?
Ryan pauses. "I don't see how a person can separate their public from their private; my faith tells me how to take care of the vulnerable. You ask me why I'm pro-life, it's not simply because of my faith. It's because of reason and science. My wife and I went to hospital for our 7-week ultrasound. Our little baby was in the shape of a bean. To this day, we have nicknamed her bean." He laughs thoughtfully. "I believe that life begins at conception. Those are the reasons I'm prolife. I realise it's difficult, and I respect people who don't agree ... but it's infringing on our right to religious freedom, imposing it on Catholic hospitals, Catholic churches."
"My religion defines who I am," says Biden. "I've been a practicing Catholic my whole life, and it has informed my social doctrine, which is about taking care of those who cant take care of themselves. With regard to abortion, I accept my churches position on abortion. I accept it in my personal life. But I refuse to impose it on others, unlike my friend here. I do not believe that we have a right to tell other people that women can't control their body. It's a decision between them and their doctor."
---
10:12PM
Biden hits Ryan where the Obama campaign clearly wants Romney to be hit: their lack of specifics. Almost shouting: "if they're proposing to put American forces on the ground, they should stand up and say so. But that's not what they're saying."
"Nobody is proposing to send American troops to Syria," says a clearly confused Ryan. To loosely paraphrase Hunter S Thompson's Fear and Loathing on the Campaign Trail: if a candidate is spending his time denying things, then he's already lost.
---
10:07PM
Raddatz is being pretty hard on Ryan, it has to be said. Possibly to make up for the limpness of Jim Lehrer when Romney was hammering Obama. To my count she's asked the Republican vp candidate two particularly aggressive questions so far - "do you have specifics."
With Biden she's much more deferential. "Do you think..." "Would you say..." "Can you tell me, vice-President Biden, what was the reason for bringing the troops-" Biden interrupts again. He's dominating this debate. But is the day two story that he was over-the-top, perhaps rude?
"We turned it over to the Afghan troops we trained," intones Biden. He's on shaky ground here, but his tone is that of a winner, and the likelihood is that's what gets remembered.
---
10:00PM
It is pointed out to me that Paul Ryan looks uncannily like a child-actor from The Munsters.
He does. Afghanistan and the Middle East up next.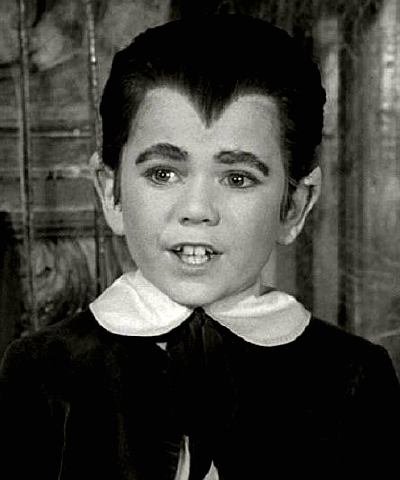 ---
9:53PM
Now we're into tax plans. How does Ryan escape from Romney's lack of detail last time? "We need fundamental tax reform. The President wants the fundamental tax rate to go above 40% ... and it doesn't even pay for 10% of their proposed spending increases."
"We're suggesting - don't raise the deficit, don't raise the taxes on the middle class."
"You have refused to offer specifics - do you actually have them?" demands Raddatz. "We want to have big bipartisan..." starts Ryan. "Do you have the specifics?" she insists. "What we're saying is, here are our frameworks: cut spending, so we can lower tax rates across the board. Lower tax rates 20%, starting with the wealthy." 
That's the closest the Romney-Ryan campaign has come so far to putting any specifics on paper about tax. It's not... very close.
---
9:45PM
"Biden's rude and Ryan is smug" is the conclusion here in Hicksville. "This is catty."
---
9:43PM
Vanity Fair's Twitter feed is getting very, very excited right now, and loving Biden tonight.
This Is What Killing It Looks Like: the Joe Biden Story

— VANITY FAIR (@VanityFair) October 12, 2012
Ryan: "Mitt Romney is a car guy." Literally: Romney is a gas-powered automotive machine outfitted with Sirius radio

— VANITY FAIR (@VanityFair) October 12, 2012
---
9:36PM
"I got a letter from my friend here - 'can you send me some stimulus money for programs in my state of Wisconsin'" says Biden. This is a serious hit - after Ryan criticised the bailout fund, Ryan has been caught out in what looks like rank hypocrisy. He is clearly rattled, now.
Next up is Medicare and Medicaid. Will things have to change? "Absolutely. Medicare and Medicaid going bankrupt: these are absolute facts," says Ryan, before talking about how it helped his mother and grandmother. "If you reform these programs for people 54 and under, you can protect it for those already retired," he says: but this line, which Romney used as well (though less ably) last week, doesn't play well. As Obama said at the time: "if you're aged 50 and over, take note."
---
9:31PM
The first real laugh-line of the night from Ryan: "I think the vice-president knows that sometimes the words don't come out of your mouth the right way."
But Biden has the answer: "If you heard that 47 percent soliloquy and thought it was just an accident," says Biden, "then... I got a bridge to sell ya..."
---
9:27PM
Next up is the economy, and Biden loses no time hitting his talking-point targets: the auto bailout, Romney's statement that he'd have let Detroit go bankrupt, and Romney's 47% comment. Somewhere in campaign HQ, David Axelrod is applauding like a child being offered a lollipop.
---
9:24PM
Biden's on the attack hard – he looks as if he's trying to somehow get revenge for Romney's steamroller of Obama last week. Raddatz is having none of it, but Ryan looks very young in comparison.
"War should always be the last resort," says Biden with a wise chuckle, in response to some flip-flopping on how well Iran sanctions are working from Ryan. In some ways, what's being said doesn't matter. Biden is steamrollering Paul.
---
9:20PM
Debate is getting heated about the so-called snub of Netanyaho at the latest UN summit. "I've been friends with Bibi for 39 years," says Biden. "The President has met with Bibi dozens of times. This... is a bunch of stuff." "What does stuff mean?" asks Raddatz.
"It's Irish..."
---
9:14PM
"Your candidate has a book out called 'no apologies'", says the envigilator Martha Raddatz "should we not be apologising for urinating on Taliban corpses, for burning Korans?" "Oh, god yes," says Ryan.
He's now talking about the lack of a Marine detachment for the Benghazi consulate; that's a line that sinks home here in Ohio - I'm watching with a Hicksville family, and there are nods around the room for what Ryan is saying. Not entirely, though: "His hair unsettles me," says Debbie Welly. Biden's hair, meanwhile, is getting full marks.
---
9:09PM
Paul Ryan is on the attack already. "What we're talking about here is the unravelling of the Obama foreign policy." Joe Biden's response is to laugh – a polar opposite of Obama's grim-faced sobriety last time. "I just don't understand what my friend is talking about here," he says.
---
9:00PM
Hello, and welcome to the New Statesman's live blog of this evening.
There is a much more intimate debate setting for this evening's debate: a shared desk around the envigilator. First question is on Libya.